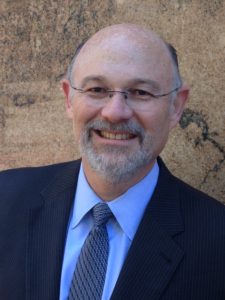 Bernardo is passionate about helping to create an inclusive world in which more of us can be fully ourselves and accomplish our goals in ways that are effective, productive, and authentic. He is an accomplished Leadership and Organization Development Consultant and CCE Board Certified Coach with over three decades of experience working with diverse groups and organizations to increase individual and collective effectiveness and inclusion.
As a consultant, Bernardo works with organizations to improve performance and leadership and to increase inclusion, focusing on assessment, coaching, dialogue, facilitation, and training in the context of diversity. He recently created Inclusion@Work™, a unique and innovative digital coaching program for interactively learning about inclusion (in collaboration with Cognician).
Bernardo has focused his career on addressing the needs of organizations that wish to use their diversity to achieve better business results. He works with organizational leaders and employees to foster inclusion, to develop and implement effective ways of using the talents and contributions of every member of the organization, and to build multicultural and cross-cultural competencies on the part of individuals, teams, and the whole organization. Bernardo has extensive international experience, and is a native Spanish speaker.
As a university professor from 1986 to 2017 (most recently distinguished professor of organizational psychology at the California School of Professional Psychology of Alliant International University), Bernardo has broad knowledge of theory, research, and practice in diversity and inclusion, organization development, inclusive leadership, cross-cultural management and leadership, and Latinos and Latinas in the workplace. He has written and published extensively on these topics, regularly makes presentations and conducts workshops for a range of audiences, and serves as an Expert Panelist for the Global Diversity and Inclusion Benchmarks. His recent book, Diversity at Work: The Practice of Inclusion, (Wiley, 2014) is part of SIOP's Professional Practice Series; its 24 chapters by 34 authors provide a state-of-the-art, research-based understanding of workplace diversity, with a fresh focus on inclusion and how organizations and their leaders can systematically create it, foster it, and navigate its challenges. Bernardo is now working on an edited book focusing on inclusive leadership, building on the 25th Kravis-deRoulet Leadership Conference that he co-chaired and co-organized. Bernardo also served in various administrative roles during his university career, including a term as Program Director. In 2014, Bernardo received the Provost's Pillar Award in Applied Research and Scholarship at Alliant International University. In 2011, he received the Trailblazer Award from the Ph.D. Project's Management Doctoral Students Association; in 2006, Alliant International University's Marshall Goldsmith School of Management recognized him with its Outstanding International Scholar-Practitioner Award, and he was awarded the 1991 Gordon Allport Intergroup Relations Prize by the Society for the Psychological Study of Social Issues. He received the 2014 Janet Chusmir Distinguished Service Award from the Gender and Diversity in Organizations Division of the Academy of Management.
Bernardo is a sought-after speaker, and has designed training and worked with managers to support their professional and leadership development and with organizations to develop effective strategies for diversity and inclusion. Clients include large and small companies, government agencies, educational institutions, and NGOs. Bernardo has designed and facilitated dozens of workshops, meetings, and other events, and served as lead co-facilitator for CaliforniaSpeaks, a statewide conversation on healthcare reform held as a multisite town hall meeting in eight cities.  He is a member of the Diversity Collegium (a think tank of diversity practitioners) and served as a network associate with AmericaSpeaks. As a consulting affiliate with the Kaleel Jamison Consulting Group from 1989 to 2002, Bernardo helped multiple clients to enhance both high performance and inclusion. As a senior consultant with Orbital Solutions, Inc. from 2001 to 2006, he focused on assessments, leadership team development, executive coaching, and organizational optimization at various international locations, including Spain, Italy, and Brazil.  In 2012, he served as coach for the leadership team of Santa Ana ¡Adelante! as part of MDC, Inc.'s work to enhance the collective impact of Lumina Foundation's Latino Student Success Initiative. With Chaos Management, UCLA, and Ascent-Leading Multicultural Women to the Top he has worked to develop Latino and Latina leaders and other multicultural leaders in both corporate and non-profit settings. Bernardo is a CCE Board Certified Coach (Executive/Corporate/Business/Leadership). His signature workshops focus on the practice and experience of inclusion, on Finding Your Own Voice in Managing Conflict and Pushback, and on Bringing Your Whole Self to Work™.